How to find San Francisco Bay Area Foam Roofing Contractors
FRS works with the best
spray foam roofing contractors
in the Bay Area, helping property owners to reduce their carbon footprint.
Some of them are listed in your online search, however not all.
With climate change becoming an increasing threat and the average temperature in and around the San Francisco Bay Area increasing year by year, installing SPF roofing is now more beneficial than ever.
Once you've made the decision to upgrade your roof with SPF, the next most important decision you need to make is which Spray foam roofing contractor in the San Francisco Bay Area you wish to work with.
THE SAN FRANCISCO SUNSET DISTRICT
The residential area of the San Francisco sunset district is approximately 5.8 square miles and a great many of the properties in this area have flat roofing. You might not be able to see them all (as many are hidden behind a mansard), but they are there alright, and most of these flat roofs have an area of 800 – 1,500 square feet and feature parapet walls.
These flat roofs require the expertise of a leading contractor, one who has extensive experience in installing foam roofing in the Bay Area. 
If you choose to work with Foam Roof Solutions, you'll have access to manufacturer-qualified, fully certified foam roofing contractors in the Bay Area who know the best, most effective methods of professionally applying SPF roofing to all forms of flat roofing.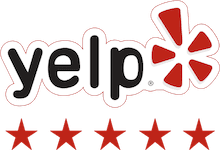 See More Reviews on Yelp!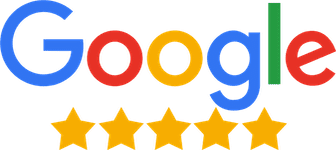 See More Reviews on Google!
SAN FRANCISCO BAY AREA EICHLER COMMUNITIES
In the San Francisco bay area, there are thirty-two different Eichler communities. The North San Francisco Bay Area has an additional four communities located in the San Rafael area, Tiburon / Mill Valley and San Anselmo, CA.
Burlingame, Atherton, Redwood City, Portola Valley, Menlo Park, Hillsborough, Foster City, San Mateo, Cupertino, Los Altos, Monte Sereno and Mountain View encompass the San Francisco Peninsula and North and South Silicon Valley.
In the East Bay Area, communities include; Walnut Creek, Concord, Oakland Hills, Castro Valley, Diamond Heights, Cathedral Hill, Russian Hill and Visitacion Valley.
Finally, in the San Francisco South Bay there are Eichler communities in; Palo Alto, San Jose, Saratoga, Santa Clara, Sunnyvale and Stanford all have.
In total that's nearly 11,000 homes, Joseph Eichler clearly achieved his vision of post-modern home design.
Foam Roof Solutions work with highly skilled contractors in the San Francisco Bay Area who have a great deal of experience in installing SPF roofing on Eichler properties. All contractors are manufacturer-certified and are registered with the Spray Polyurethane Foam Alliance (SPFA) as master sprayers.
SPF roofing is an incredibly effective form of insulation, and with the average size of an Eichler roof ranging from 1,200-1,500 square feet, and a garage with an 18" – 24" overhang, the area of a roof can be nearly double that of an  Eichler home's floor plan. 
Professional installation of spray foam roofing is quoted per foot, but remember that when you receive your quote, not all roofing contractors offer the same level of service, and hidden costs are sadly all too common.
With Foam Roof Solutions, you have access to fully qualified spray foam roofing contractors in the San Francisco Bay Area, who not only offer great value for money, but also install SPF roofing to the very highest standards in the industry. 
STRENG HOME COMMUNITIES
Our residential foam roofing services in the Bay Area also cover the Sacramento and Davis regions of California. Many properties in these areas were built by Streng Bros. Homes; These are mid-century modern (MCM) homes which were designed by Carter Sparks and feature low pitched roofs, high windows and skylights.
Due to the high temperatures experienced in the Davis / Sacramento areas, SPF roofing can save a great deal of energy that would otherwise be used on cooling systems. Indeed, once installed an SPF roof can reduce the average internal temperatures by as much as 15-20 degrees.
Contractors who work with Foam Roof Solutions have years of experience installing SPF roofs in and around California. For more information please call us at (800) 878-1480 to arrange an estimate for your property in the San Francisco Bay Area. 
Enjoy a cooler home, reduced energy bills, and a smaller carbon footprint with SPF from FRS!
Please complete the form for a FREE estimate via email, or call (800) 878-1480 for your free foam roofing quote.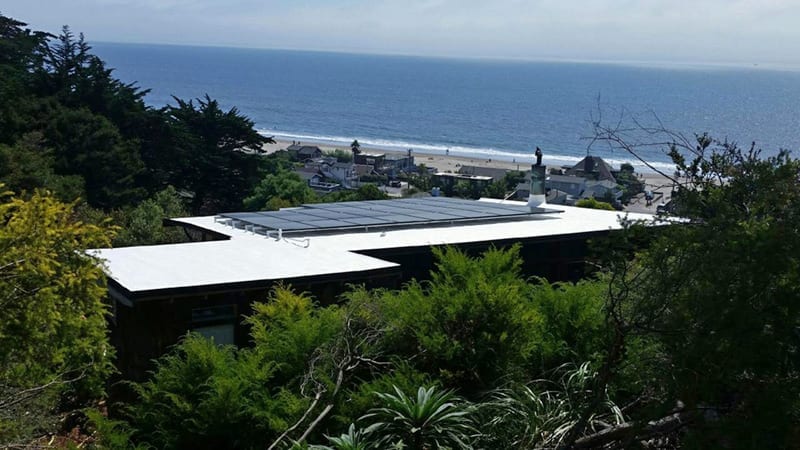 "Wow! Foam looks great, my house is warmer, and I look forward to never having to deal with it again. I thank you."
-Marc Rogiers