WE'LL HELP INCREASE THE PERFORMANCE & LIFESPAN OF YOUR FLAT ROOF
With our professional SPF application, we prevent water leaks & increase energy efficiency
FREE ESTIMATE
CONTACT US
WHY CHOOSE FOAM ROOF SOLUTIONS?
We Offer Up to 20 Year Warranties
Walkable Surface for Mechanical Maintenance
Certified Master Foam Applicators
We Restore Existing Foam Roofs
Multiple 5 Star Google & Yelp Reviews
California Certified Cool Roof Coatings
Extra Energy Savings From Insulation
The Problem:
Most conventional flat roofs in Sacramento & The Bay Area have seams, screws, flashings, nails and glues that make these seams vulnerable to water intrusion and interior damage (sometimes undetected). If your home currently has a tar & gravel, BUR, Bitumen, Torch Down or TPO (PVC) roof, eventually the sun will burn it down and gravity will cause large amounts of standing water causing leaks. In the past, these conventional roofing systems were applied to flat roofs to protect the substrate and extend the lifespan of the roof, and while this worked to some degree, they are a crude and outdated solution. Inevitably seams will still eventually degrade and then leak. If left untreated, conventional flat roofs in the Bay Area are very susceptible to standing water. With a spray foam roof however, water can't penetrate the surface, so it can be installed to run harmlessly away to drainage points before it can cause damage.
Our Solution:
Today, there is the option for property owners to choose a high-performance solution to flat roof leaks, and that solution is an application of sprayed polyurethane foam (SPF). Foam Roof Solutions works with a team of licensed & insured SPF flat roofing contractors in Sacramento & The Bay Area who are true professionals with countless years of experience between them. SPF roofing can only perform optimally if it's been expertly installed, and if you choose a Foam Roof Solutions qualified contractor partner to install your new SPF roof, you can be sure your flat roof will be protected for many years to come.
Foam roofing is applied in liquid form before it hardens to a rigid and walkable surface which creates and incredibly strong layer that's impervious to the elements. Millions of square feet of spray foam roofing are applied each year by our contractors in Sacramento and the bay area – if your flat roof is currently unprotected or more than 10 years old, contact us today for a fast, free, no-obligation quote.
Exceptional SPF Flat Roofing Experts in Sacramento & The Bay Area
A cost-effective alternative to tar & gravel roof replacement
If you have a tar or gravel roof and have been considering either a tar or gravel roof replacement, we're here to help inform you of the significant benefits you could enjoy by choosing a high performance spray foam flat roofing solution, rather than an inferior tar or gravel roof replacement. It's practically impossible with tar or gravel to seal roof features such as windows and vents, but with SPF roofing from Foam Roof Solutions, you can enjoy total protection of your complete roof system.
Foam Roof Solutions SPF application process consists of applying a liquid spray foam to the surface of your roof. When dry, the foam hardens to form a solid membrane over your existing roof. It's a quick process that will last for years.
This new surface is highly resistant to water, high temperatures, and UV rays, and provides a high level of insulation. If you have a residential, commercial or industrial property, no matter what size it is, spray foam roofing can significantly increase energy efficiency which leads to reduced energy bills and a diminished carbon footprint.
Quality of application and level of expertise really matters when it comes to SPF, so if you want the best level of service and the best performance from your new spray foam roof, talk to the experts at FRS.
Get in touch with one of our team today and we'll demonstrate just how beneficial SPF can be for you!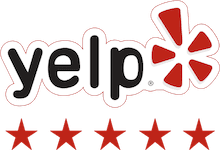 See More Reviews on Yelp!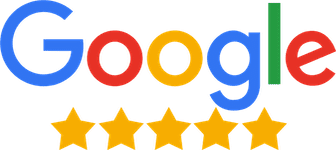 See More Reviews on Google!
Watch manufacturer video on how Foam Roofs are applied
Watch Gus with Foam Roof Solutions explain the process
Speak to one of our team members about your roof. Let us earn your trust and business. Text or call now 925-433-1192