INDEPENDENT FOAM ROOF CONSULTING
Speak with one of our experts (800) 878-1480
Gus Hunt
Independent Spray Foam Roofing Consultant
QUALIFICATIONS
For over 20 years, Gus has worked with both spray foam contractors and product manufacturers. He is the founder & CEO of Foam Roof Solutions and a certified product representative for BASF Corporation. Gus is registered with the contractor's state licensing board #93393 AA.
Gus has been a San Francisco bay area foam roofing consultant, salesperson, manufacturer representative & foam roofing project manager since 1999. He understands the questions and concerns that foam roofing creates for the consumer and loves to dispel the rumors & internet "fake news" that comes up from time to time during the educational & decision making process. SPF roofing has been successfully used since the 1970's and there is no reason SPF should not be used on every flat roof. Residential or Commercial.
Gus has been instrumental in consulting with large commercial installations and has been featured as a commercial project manager in Coatings Pro Magazine.
OUR COMMITMENT
Foam Roof Solutions is committed to assuring the product used on your roof is the product that the contractor promises prior to the start of your project. The Sprayed Polyurethane Foam (SPF) materials are all federally regulated for the purposes of environmental regulation and is only sold by specific manufacturers like BASF and General Coatings. However, the top coat for your roof (elastomeric acrylic coating) can be purchased from 100's of different manufacturers. This means that your installer/contractor can use coatings which are not certified, old and may have many deficiencies.
GUARANTEE
If you choose to use a Foam Roof Solutions contractor, you will be guaranteed that the product is genuine and created by an industry leader in coating manufacturing. All coatings applied by Foam Roof Solutions contractors are California "cool roof" qualified and remain well within the "use by" date. Yes, the coatings have an expiration date!
FOAM ROOF INSPECTIONS
Gus is one of the only foam roof inspectors available in the state of California. If you are a realtor and need assistance with an evaluation of a client's foam roof, please email him (gus@foamroofsolutions.com) or give him a call at (925) 433-1192 for a roof inspection.
SPF ROOFING & PV SOLAR INTEGRATION
Since 2003, Gus has been a consultant to solar installers and consumers (both residential and commercial) and knows the best way to integrate SPF roofing & solar. Please let him know if you are considering solar with your foam roof and he can direct you to the right contractor for your project. Currently there is a 26% Federal tax credit for installing solar and the square footage cost where the solar is installed to the roof may receive a 26% tax credit as well. Check with your tax consultant.
You can contact Gus directly at (925) 433-1192 or email him at gus@foamroofsolutions.com
Alex Jimenez
Lead Installation Consultant
Alex is a Foam Roof Solutions preferred applicator and California licensed C-39 roofing contractor (#1034100). He is a Sprayed Polyurethane Foam Alliance (SPFA) certified master sprayer and has been applying foam roofing systems for over 25 years. Alex has spray applied more than 1 million square feet of SPF roofing, both commercial & residential. You can be assured that your SPF roof will be installed with the highest level of skill as Alex is not only the owner of AFR, but along with his professional team, he is the applicator/sprayer on every project.
Alex is dedicated to detail and following current manufacturer specification guidelines on all jobs, big or small.
Often, flat roof projects have other types of roofing materials that are connected to the same roof. Alex is a skilled craftsmen who can address all other types of roofs such as asphalt shingle, concrete or tile. Alex can also solve any dry rot/fascia needs that your foam roofing project might require.
Alex is a qualified contractor/applicator for major SPF manufacturers, so you know your roof is applied with the highest quality SPF and protective coatings. Alex does not use private label or independent coating manufacturers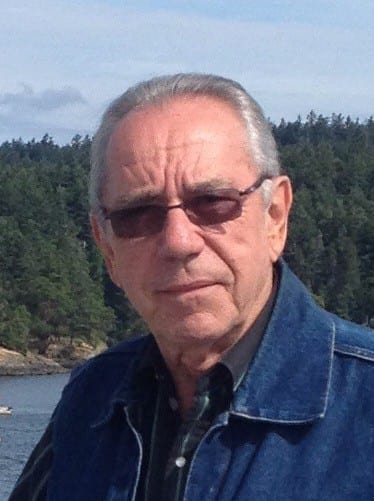 Glenn Rucker
Senior Foam Roof Solutions Mentor and Consultant
Independent Technical Sales and Service General Coatings Corporation.
Glenn started his career in the Polyurethane Foam and Coating Industry in 1967.  He is currently covering Technical Sales and Service responsibilities in Northern California for General Coatings Manufacturing Corp., Fresno, CA, as an Independent Representative.
Glenn has worked closely on many projects with Gus at Foam Roof Solutions as a Material Supplier for over 20 years and looking forward to sharing many more years together helping reduce environmental impact and do his part to help fight climate change.
You can contact Glenn with any spray foam questions at glennr@foamroofsolutions.com