FREE ESTIMATE
Let us know who you are so we can help.
To get a free roof estimate fill in the form below with your details and we will contact you within one business day.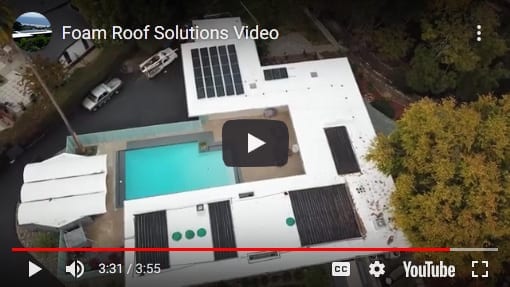 Click Here to watch our customer testimonials!
"We moved into our low-slope "Eichler" style house back in September of 2020. The sellers let us know the rolled paper roof would need to be re-done soon, and during a heatwave where our house got to 95 degrees, we realized that having no insulation or crawlspace was going to be rough.
I contact 3 companies, and all were great; responsive, answered questions, etc. All were within 5% in total price as well, and the way they would install the foam roof was fairly similar.
Gus had his main guy Alex come over a week later, Alex crawled up on the roof, looked at our roof, the sky lights, everything, and then we talked about how the roof installation would go, including asking me questions about concerns I had (drainage, we have our fiber internet cable on the roof and how they would handle that). He said they would be able to start in a month or so, so we paid the deposit and happily waited.
In 2.5 days, they got our roof completed. I really appreciated how thorough they were, making sure to cover outdoor furniture, and cleaning up.
The morning after the foam roof went on, I immediately could tell the difference. Typically our heater kicks on at 6am, to warm the house up to 65 degrees. That morning, didn't need to, the house was already at 65. As the day went on, it was a clear sunny day, and that usually means our house will get to 75+ degrees, regardless of the actual temperature outside. The house stayed right around 68-70 all day. Perfect.
Great company, amazing work, and the best pricing of the 3 companies I contacted for quotes. I highly recommend Foam Roof Solutions along with Advanced Foam Roofing."
-Mike McLaughlin