Your roof is the perfect place to hide your money
We make sure your utility company never sees it again.
FREE ESTIMATE
CONTACT US
WHY CHOOSE FOAM ROOF SOLUTIONS?
Equipment & Installation Will Pay for Itself
2022 26% Federal Tax Credits Available
Most Major Solar Manufacturers
Bay Area Electrical Contractors
5-Star Yelp & Google Reviews
Licensed, Insured & Bonded
TESLA and EV Compatible Charging Stations
Solar Installations Since 2003
State-of-the-art Battery Back-Up Systems
Seamlessly Transfer from Utility to Battery Backup
Eliminate your Utility Company
Considering the recent droughts in California, we could be facing an arid future. As California transitions towards renewable energy sources there is an increasing demand for solar power in both residential and commercial properties.
With rising electricity costs and the need to significantly reduce greenhouse gas emissions, more and more homeowners and businesses are seeing both the financial and environmental benefits of investing in a solar collection system. Our solar roofing solutions in Sacramento and in the Bay Area combine the benefits of a high-performance insulated sprayed polyurethane foam (SPF) roof, whilst offering cooling properties and efficient energy generation.
Our superior energy-efficient solar roof system will begin to save you money from the moment we install it, protecting you from increasing utility expenses. Over its lifetime, your solar installation will more than pay for itself in utility bill savings. The role of an SPF roof is to provide protection and insulation. Without proper maintenance an SPF roof will no longer fulfill this role and it is time to restore or replace it. If your roof no longer provides protection, then it may be the perfect time to restore it and add a solar collection system in Sacramento or the Bay Area.
Our experienced, professional SPF roofing contractors ensure that each and every solar roof they fit provides many years of trouble-free service. Having been in the renewable energy business for over two decades, we specialize in permanent solar roof installations. Our expert team is ready to assess your roof and provide honest, professional advice.
If you decide to add a solar installation in the Bay Area or Sacramento, we are confident that we can save you money. We supply and fit the highest quality solar panels from major solar manufacturers. Contact us today and see if your Bay Area or Sacramento home or business can benefit from a significant upgrade in the form of high-quality solar SPF roofing.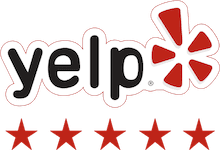 See More Reviews on Yelp!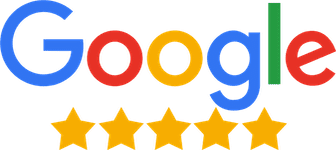 See More Reviews on Google!
Watch manufacturer video on how Foam Roofs are applied
Watch Gus with Foam Roof Solutions explain the process
Fill out the form for a FREE estimate via email, or call (800) 878-1480 for a free foam roof quote.

"Foam Roof Solutions was wonderful. Alex and his crew were prompt, thoughtful, and incredibly competent. Artists! They did a totally amazing job, and after the recent rains I'm even more thankful we hired them. Awesome team!"
-James Long