Foam Roof Contracting in South Bay Area, California, Mountain View, San Jose, and More!
Foam Roof Solutions has been providing foam roof services for flat and sloped roofs throughout the South Bay Area of California. Our contractors use SPF (Spray Polyurethane Foam) to create a seamless, waterproof, and insulating roofing solution.
FREE ESTIMATE
CONTACT US
WHY CHOOSE FOAM ROOF SOLUTIONS as your residential or commercial roof contractor?
WHY Spray Foam Roof is the best option for your roof restoration or installation:
Foam is a lightweight yet strong material that won't put extra pressure on your roof.
Foam roofing is 100% waterproof. Even if the surface of the foam roof is damaged, the rest of the roof will remain water-resistant.
Foam is the most efficient roofing material, per square foot.
Foam can be sprayed on all roofs, no matter the material, size, or irregularity of the surface.
Foam is an extremely sustainable and long-lasting roofing solution with extra-strong adhesion.
Foam roofs require relatively little maintenance and should only need occasional re-coating to last for decades.
Meet your local team:
If you need a reliable all-in-one roofing solution for a flat or sloped roof in the South Bay Area, Foam Roof Solutions is for you. You can count on us for residential and commercial foam roofing solutions. Our contractors will ensure you get the outstanding foam roof you deserve.
Your South Bay Team:
Alex is a Foam Roof Solutions preferred applicator and California licensed C-39 roofing contractor (#1034100). He is a Sprayed Polyurethane Foam Alliance (SPFA) certified master sprayer and has been applying foam roofing systems for over 25 years.
Alex has spray-applied more than 10 million square feet of SPF roofing, both commercial & residential. You can be assured that your SPF roof will be installed with the highest level of skill. Alex is not only the owner of AFR but also the applicator/sprayer on every project, alongside the rest of his team.
Alex is dedicated to detail and following current manufacturer specification guidelines on all jobs, big or small.
Often, flat roof projects have other types of roofing materials connected to the same roof. Alex is a skilled craftsman who can spray foam over many types of roofs, such as asphalt shingle, concrete or tile. Alex can also solve any dry rot/fascia needs that your foam roofing project might require.
Alex is a qualified contractor/applicator for major SPF manufacturers, so you know the highest quality SPF and protective coatings will be used on your roof. Alex does not use private label or independent coating manufacturers.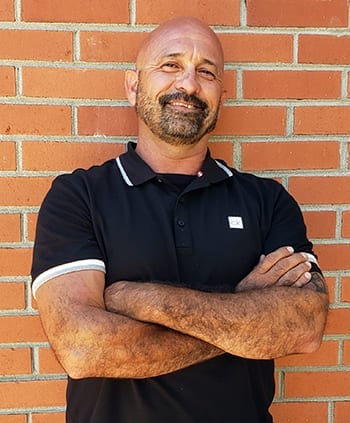 Alex Jimenez
Advanced Foam Roofing – Licensed C-39 Roofing Contractor (#1034100)
Fill out the form for a FREE estimate via email, or call (800) 878-1480 for a free foam roof quote.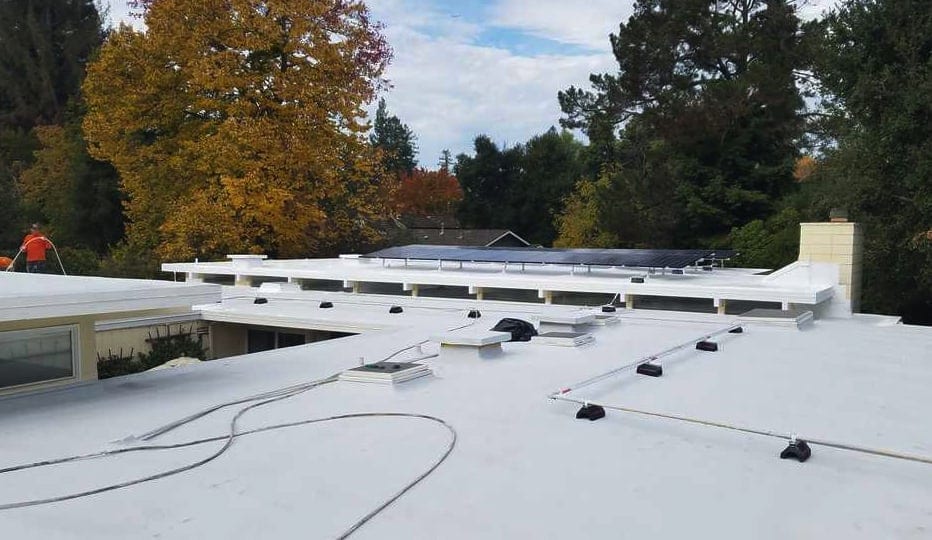 "Alex Jimenez is a wonderful contractor. I felt complete confidence in his work and crew. Alex is so kind, patient and professional as was the rest of the crew. Highly recommended in my book."
Thank you..
-Edie Brusstar