Foam Roof Contracting in Sacramento, Davis, Vallejo, and more!
In Sacramento and the North Bay Area of California, Foam Roof Solutions is one of the top providers of flat and sloped foam roof services. Foam Roof Solutions contractors employ a seamless, watertight, and insulating roofing material called SPF (Spray Polyurethane Foam).
FREE ESTIMATE
CONTACT US
WHY CHOOSE FOAM ROOF SOLUTIONS as your residential or commercial roof contractor in the North Bay area?
Benefits of Foam Roofing:
Per square foot, foam is the most efficient roofing material.
Foam roofing is exceptionally watertight. Even if the foam roof's surface is damaged, the rest of the roof will remain waterproof.
Foam is a lightweight but sturdy material that won't strain on your roof.
Foam can be sprayed on any roof, regardless of its material, size, or irregularity.
Foam is a highly durable and long-lasting roofing material with exceptional adherence.
Foam roofs are low-maintenance and should only require re-coating every few years and will endure for decades.
Who should choose Foam Roof Solutions?
If you live in Sacramento or the North Bay Area and need a dependable all-in-one roofing solution for a flat or sloped roof, Foam Roof Solutions is perfect for you. Our contractors offer exceptional residential and commercial foam roofing. You can rely on our professionals to make certain that you obtain the top-notch foam roof that you deserve.
Harry Spriggs has been a spray foam technician for over 25 years. He has installed projects ranging from Eichler and post-modern style residential homes to large industrial and commercial projects throughout the state of California. Harry has installed millions of square feet of SPF roofing systems. In 2009 Harry founded Valley Foam, Inc., (VF, Inc.) which allowed him to perform at the level of workmanship he felt every job deserved no matter the size or difficulty, without the restriction of working for another contractor with different core values.
VF, Inc. makes it a priority to meet every customer's needs and exceeds industry standards with the quality and superior craftsmanship Harry & team put into every job. Harry's extensive knowledge and training allows he and his team the ability to provide customers with high quality installations and workmanship at competitive pricing.
Often, flat roof projects have other types of roofing materials that are connected to the same roof. VF, Inc., has skilled craftsmen who can address all other types of roofs such as asphalt shingle, concrete, or tile. VF, Inc., can also solve any dry rot/fascia needs that your foam roofing project might require.
VF, Inc., is a qualified contractor/applicator for major SPF manufacturers, so you know your roof is applied with the highest quality SPF and protective coatings. VF, Inc. does not use private label or independent coating manufacturers.
VF, Inc. is dedicated to restoring any existing foam roofs that might need attention without tearing off & disposing in a landfill. VF, Inc. offers a 15 year "no-leak" warranty on all restorations and new roof installations.
If you are requiring an estimate for an SPF roof, please give us a call now as we have limited space available this roofing season. (800) 878-1480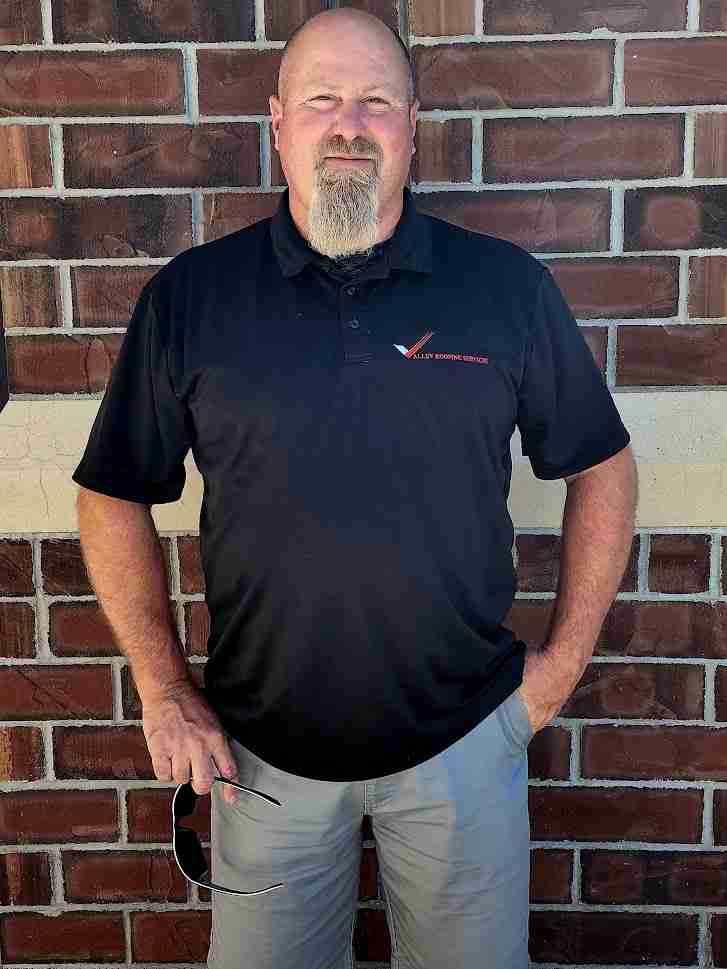 Harry Spriggs
Valley Foam, Inc. – CCB #959211
Fill out the form for a FREE estimate via email, or call (800) 878-1480 for a free foam roof quote.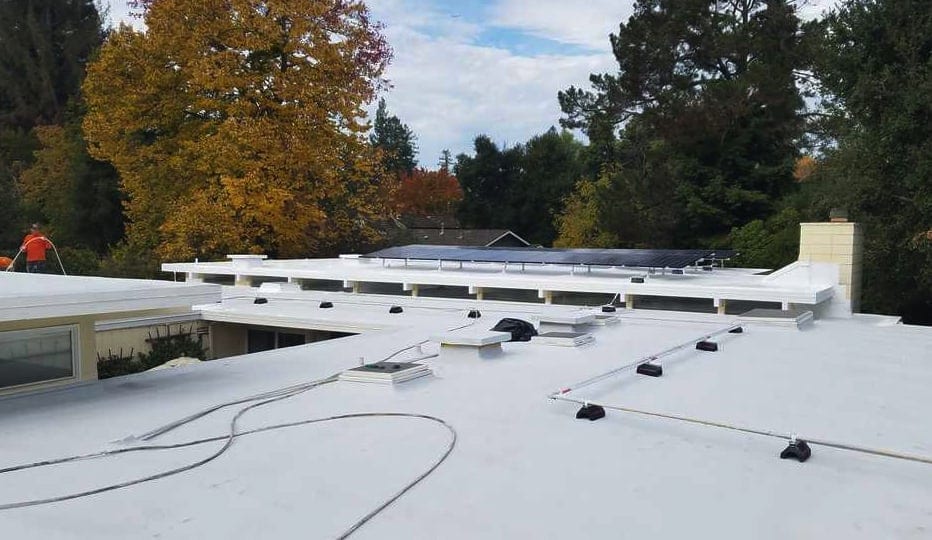 "Alex Jimenez is a wonderful contractor. I felt complete confidence in his work and crew. Alex is so kind, patient and professional as was the rest of the crew. Highly recommended in my book."
Thank you..
-Edie Brusstar